1000+ gall bladder stones removed from 55 yr old diabetic woman by Dr. Mohan's Diabetes 
Rarest of the rare cases of a chronic patient undergoing a successful laparoscopic cholecystectomy to discover an alarming number of gall bladder stones. 
Chennai, February 16th, 2023 : Dr. Mohan's Diabetes Specialties Centre today exhibited a truly unique and rare f eat in the field medical sciences by extracting 1,241 stones from a 55year old chronic diabetic woman, by perfor ming a specialised laparoscopic cholecystectomy procedure. The patient suffering from diabetes for more than a decade was admitted at the Gopalapuram centre a week ago with symptoms namely constipation, gastritis, bloa ting, right abdominal pain and significant loss of appetite. Post diagnosis, the ultrasound of the abdomen reveale d that the patient had multiple gallstones and basis assessing the present conditions and parameters by a team o f senior experts she was advised to undergo an immediate surgery procedure.
Dr. R. Balamurugan, Laparoscopic Surgeon – Dr. Mohan's Diabetes Specialties Centre and Medical Superintende nt of SRM Medical College Hospital and Research Centre commented "Post the ultrasound detection, we could sense the need for an urgent intervention due to the critical situation and the uneasiness of the patient. Upon pe rforming the surgery, we were shocked to see an alarming number of 1241 stones in the gall bladder, and this wa s the highest that I have witnessed in my overall years of medical practice."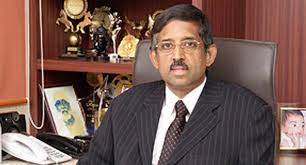 Dr. Brijendra Kumar, Assistant Director and Consultant Diabeto logist, Dr. Mohan's Diabetes Specialities Centre, said "Diabetic pa tients are more prone to having gall bladder stone formation due t o hypertriglyceridemia, obesi ty and intestinal dysmotility. He also added that the detection at the right time turned out to be a life-sa ver in the current circumstance of the patient."
Dr. R.M. Anjana, Managing Director and Consultant Diabetologist, Dr. Mohan's Diabetes Specialities Centre, said "Our professional display of timely diagnosis, intervention and th e successful removal of the gall bladder stones by our team of Laparoscopic and Diabetology experts will pre ve nt future complications like infections, pancre at itis, jaundice and even the rare chances of the patient suffering from gall bladder cancer. She is now stable at ou  centre and responding well to the post treatment procedures."
This procedure was performed under the supervision and guidance of the above mentioned team of senior expe rts and Dr. J. Sathish Babu – Senior Anaesthetist from Dr. Mohan's Diabetes Specialties Centre.
 Gall bladder complications are highly common among people with diabetes, and they encounter several sympt oms and complications associated if being diagnosed as a chronic diabetic. Avoiding high fat food and over exces sive dieting can prevent the formation of gall bladder stones.  Timely detection and medical intervention at spe ciality centres play a crucial role with diagnosis, treatment, surgery and recovery.
About Dr. Mohan's Diabetes Specialties Centres : Dr. Mohan's Diabetes Specialities Centre is a one-of-a-kind dia betes speciality chain founded in the year 1991 headquartered in Chennai, Tamil Nadu. It is India's leading diabe tes care provider offering comprehensive services for diabetes patients. Dr. Mohan's Diabetes Specialties Centr es  has 50 Diabetes centres and clinics in India and over 8 lakh patients with diabetes have been registered at the se centres and more than 5.5 million consultations have been completed till date. The Gopalapuram (Chennai) ce ntre is the flagship hospital. The centre specializes in Total Diabetes Care, Diabetes Eye Care, Diabetes Foot Car e services, Diabetes Cardiac Care, Diabetes Dental Care, Preventive Care, Diet counselling and Precision Diabe tes care. Appointments can be booked by calling 8939110000 or visit:  www.drmohans.com .